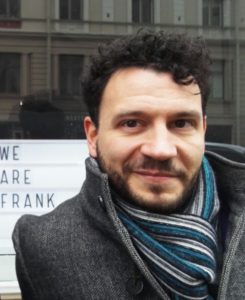 I am an Academy Research Fellow working in the University of Jyväskylä, Finland. I am interested in the interplay of analysis, topology and measure theory in singular spaces.  My research aims to understand the geometry and structure of nonsmooth spaces.
I was born in Greece, grew up in Finland, and obtained my PhD from the University of Helsinki under the supervision of Ilkka Holopainen. 
Contact information
Email: elefterios.soultanis 'at' gmail.com
Address: Zeeman Building, University of Warwick, Coventry CV4 7AL
See also:
My dissertation, which consists of papers 1.-3. listed in my publications.